Let it Be Naked - The Beatles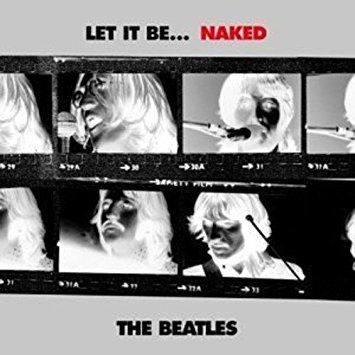 Quase um disco novo, este "Let it be" despido dos arranjos do Phil Spector é, de acordo com o remanescente dos Beatles, como a coisa deveria ter acontecido caso eles tivessem durado mais um pouco. Todos sabemos e pode-se claramente ver e ouvir no filme "Let it Be" que a relação entre eles estava, infelizmente, completamente deteriorada. Depois de tantos anos ouvindo o disco original, este "naked" parece incompleto. De certa maneira parece ser, e é, "ao vivo" pois essa era a proposta do projeto inicial que se chamaria "Get Back" (de volta à estrada?). Além de não ter os arranjos e mixagens do Phil Spector, o album tem muitas diferenças que fazem dele não uma versão do "Let it Be" mas um novo disco. Algumas diferenças: não há overdubs das vozes, foram retirados os diálogos/comentários, foram tiradas as músicas "Maggie Mae" e "Dig it", foi acrescentada "Don't let me down". Quase todas a músicas são takes diferentes do "original", numa interpretação mais relaxada, menos "formal", talvez informal demais para o meu gosto. O final de "Two of Us" não tem o assobio. Uma mudança importante acontece na letra de "The long and winding road", onde se ouvia "anyway you'll never know the many ways I've tried" ouve-se "anyway you've always know the many ways I've tried". A "bridge" de "I me mine" parece música espanhola. O resultado é curioso de tal modo que este disco ficou mais "raw" que "naked", poderia ter o nome original: "Get Back". Me acostumei com o "original". E não me venham dizer, depois de mais de 30 anos, que não era nada disso.
Lançado em Novembro de 2003
Lado A
1) Get Back
2) Dig a pony
3) For your blue
4) The long and winding road
5) Two of us
6) I got a feeling
Lado B
1) One after 909
2) Don't let me down
3) I me mine
4) Across the Universe
5) Let it be
P.S.: acompanha um compacto com alguns diálogos gravados durante os ensaios.