Welcome to the sound of Pretty Odd - Panic at the disco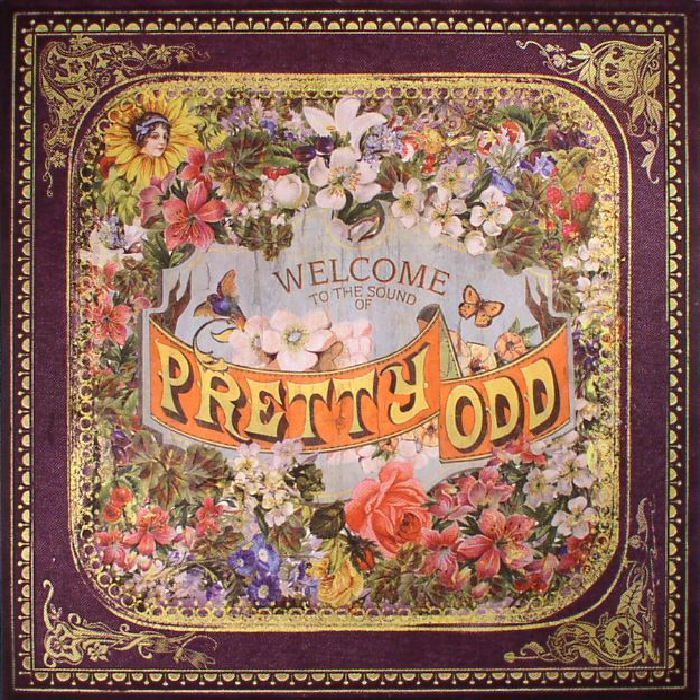 Descobri esse disco por acaso na Amazon UK. Parece psicodelia do início dos anos 70, bonitinho e ordinário. Li alguma coisa sobre esse grupo (Panic at the disco?) e sobre o disco que a crítica acha ter influência dos Beatles. Desde 1963 toda a música pop tem influência dos Beatles. Existe punhados de grupelhos dispersos pelo mundo que "sofrem influência dos Beatles", até aí nada de novo, mas porque isso acontece? "Homenagem" ou falta de criatividade? Inspiração musical não tem nada a ver com a forma musical. Talvez seja uma tentativa de "voltar aos bons tempos". Vocês já ouviram isso anteriormente e sabem que isso é uma coisa que está somente na cabeça do viajante do tempo. A busca do tempo perdido é a "busca da felicidade" que é um conceito discutido desde que o mundo é (i)mundo. O objetivo mais nobre das viagens no tempo é "consertar" o que julgamos ser errado mas eu acho que é para não envelhecermos. "Só se tem 17 anos uma vez" (lembram disso não?) e gostaríamos (eu gostaria) de poder estar lá novamente. O máximo que a minha geração conseguiu foi tentar manter o formato: não existe nada mais triste e patético que um hippie sexagenário. Por mais que queiramos parar no tempo o tempo não pára. Então vem esses meninos e fazem um disco desses. Não quero discutir suas intenções, eles são simplesmente artistas e estão ganhando fama e dinheiro com o trabalho deles, isso é bom para todos. Os disco é totalmente palatável e sem surpresas, está bem gravado e os arranjos são corretos. "Não há nada de novo sob o Sol". Como diria um amigo virtual: "diversão pura".
Lançado em Março de 2008
Lado A
1) We're so starving
2) Nine in the afternoon
3) Sh's a handsome woman
4) Do you know what I'm seeing?
5) That green gentleman (things have changed)
6) I have friends in holy places
7) Northern downpour
8) When the day met the night
Lado B
9) Pas de cheval
10) The piano knows something, I don't know
11) Behind the sea
12) Folkin' around
13) She had the worls
14) From a mountain in the middle of the cabins
15) Mad as rabbits