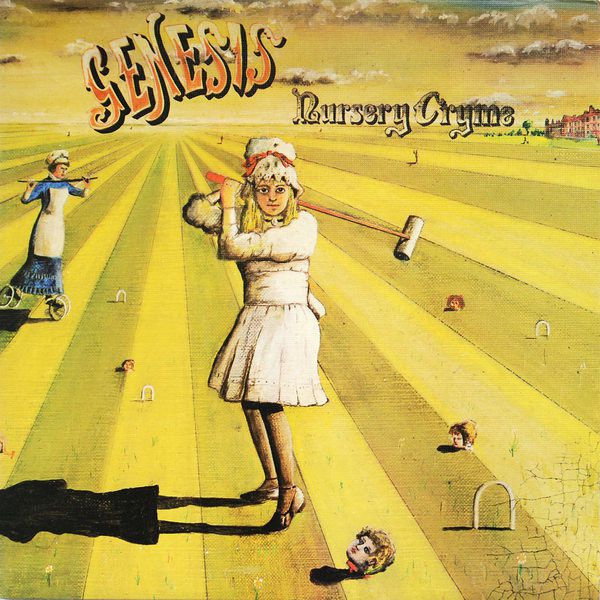 Não sei porque ainda não havia escrito este post pois o Genesis foi meu companheiro durante os intermináveis anos da minha adolescência. Este foi o meu primeiro Genesis, fresquinho na prateleira da "Wings", na Galeria do Edifício Asa, loja psicodélica, com luz negra, não dava para ver os discos ... Mas o amor à música e aos discos superava tudo isso. Capa louquíssima (para a época pelo menos) som mais ainda. A melhor época do Genesis, o período do Peter Gabriel, depois vocês sabem como aquele baterista vendeu o grupo ao mercado para satisfazer o seu ego transatlântico. Comprei o disco antes da aula de inglês, ali do outro lado da praça, todos ficaram curiosos com o disco, afinal ninguém tinha ouvido semelhante coisa. Em casa a surpresa do conteúdo, nunca imaginei o quanto a música poderia me levar tão longe de mim mesmo . Até o selo era interessante, os desenho do Tenyson da "Alice in Wonderland". Ainda não tinha visto a mise-en-scène do Gabriel no palco, só veria isso alguns anos depois, na TV, não havia internet é claro. Quando se tem 15 anos o tempo é muito mais elástico e as horas dispendidas diante do toca-discos são magicamente prolíficas, hoje consigo ouvir 4 ou 5 discos numa tarde, o tempo me escapa, as lembranças me ocupam muito mais. Antes era descoberta, agora a busca do tempo perdido. Ouvi este disco exaustivamente, me encharquei dele, me embriaguei. Assim como muitos outros, ao (re)ouvi-lo nesses últimos 45 anos me acho novamente na frente do toca-discos, ouvindo essa música que ainda me leva para fora de mim. Desaconselhável para quem tem conta no wazzup.
Lançado em Novembro de 1971
Lado A
1) The Musica Box
2) For absent friends
3) The return of the Giant Hogweed
Lado B
1) Seven Stones
2) Harold the Barrel
3) Harlequin
4) The Fountand of Salmacis
P.S. em 30 Ago, achei essa imagem: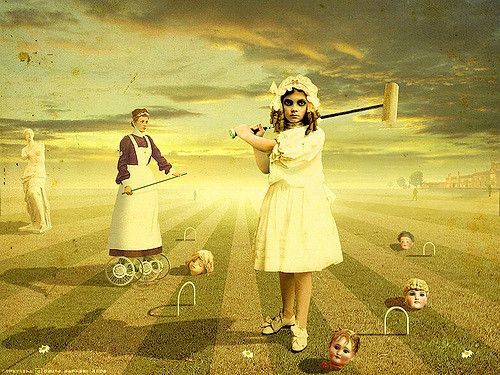 Existe realmente algo "Edwardian" no Genesis verdadeiro ...