It was 50 years ago today ("Lucy in the sky with diamonds")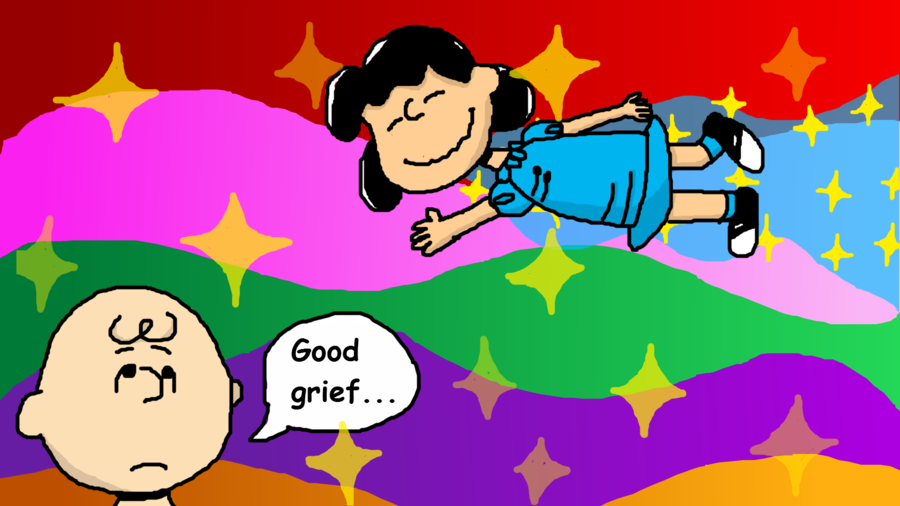 Antes de mais nada essa música NÃO é de autoria do Elton John ... Essa foi a primeira música do album que ouvi. No rádio. É uma pena que o volume monumental de informações que temos atualmente não tenha uma articulação coordenada, perdemos o conhecimento (para não dizer o raciocínio) em detrimento da informação. O baixo do Paul é impressionante, a letra do John, uma viagem psicodélica. À partir do "Verão da Flor" o psicodelismo invadiu os lares do mundo e até (ou especialmente) o verdureiro vendia cogumelos psicodélicos. Apesar do John ter jurado de pé junto que o título da música não faz referencia ao LSD é muita coincidência como disse um amigo. Eis o desenho do Julian: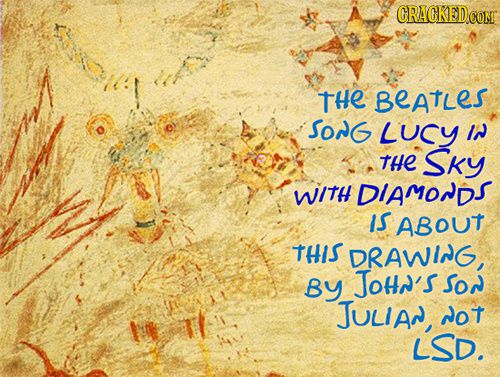 A letra é um delírio Carroliano (Lewis Carrol aparece na capa do disco) e, sob esta ótica a letra é mais compreensível. Note-se que Lewis Carrol é matéria obrigatório para todas as crianças inglesas. Infelizmente não temos por aqui algo semelhante. Independente de tudo isso é uma das grandes músicas do John e, consequentemente dos Beatles.