It was 50 years ago today ...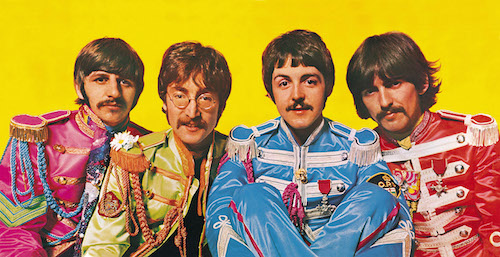 "Never could be any other way" (Paul no deadwax do lado 2, depois da "A day in the life")
Voltar a falar no "Sgt. Pepper's"? Por que não, afinal hoje esse disco completa 50 anos presente nas boas lojas do ramo. Para que está comigo desde o princípio sabe que esse foi o meu primeiro post. Assim como existem aqueles que dizem que não gostam dos Beatles (credo!), existem aqueles que dizem que não gostam do "Sgt. Pepper's". Para se justificarem dizem que reconhecem a abordagem artística, as inovações e a importância do album para a civilização ocidental mas não gostam do disco. Preferem "Revolution 9". Não os critico somente lamento pois eles sabem o que estão perdendo. Me parece que nesses últimos anos é moda dizer que não se gosta dos Beatles, afinal o que um grupo de mais de 50 anos pode nos oferecer a mais que a música sertaneja nos dá? Em comemoração à este disco fantástico que gosto tanto e tanto me traz lembranças igualmente fantásticas, estarei, à partir de hoje postando as minhas impressões sobre cada música.
Todos sabemos que a concepção desse album nasceu de uma idéia do Paul e o nome do grupo alter-ego foi uma sugestão do Mal Evans. Então a coisa é como um show da "Sgt. Pepper's Lonely Hearts Club Band" e, apropriadamente, a primeira música serve para dizer quem são eles. O clima é de vaudeville, música de coreto, circo: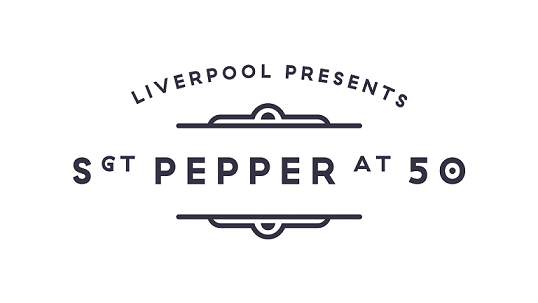 It was twenty years ago today
Sgt. Pepper taught the band to play
They've been going in and out of style
But they're guaranteed to raise a smile
So may I introduce to you
The act you've known for all these years
Sgt. Pepper's Lonely Hearts Club Band

We're Sgt. Pepper's Lonely Hearts Club Band
We hope you will enjoy the show
Sgt. Pepper's Lonely Hearts Club Band
Sit back and let the evening go
Sgt. Pepper's Lonely
Sgt. Pepper's Lonely
Sgt. Pepper's Lonely Hearts Club Band

It's wonderful to be here
It's certainly a thrill
You're such a lovely audience
We'd like to take you home with us
We'd love to take you home

I don't really want to stop the show
But I thought you might like to know
That the singer's going to sing a song
And he wants you all to sing along
So let me introduce to you
The one and only Billy Shears
And Sgt. Pepper's Lonely Hearts club band
Pois então. Quando ouvi isso pela primeira vez não me pareceu com nada que os Beatles fizeram anteriormente. Essa era a idéia, os Beatles estavam presos à música deles mesmos mas a música da "Sgt. Pepper's" tinha outro estilo. O mundo tinha outro estilo: "There's a whole generation with a new explanation". Ao longo dos anos cheguei à conclusão que a primeira música do disco era como a abertura de uma ópera: a rock opera só iria se concretizar dois anos mais tarde, com o Tommy do The Who. Creio que a ideia original era apresentar o disco, o show ("We hope you enjoy the show") sendo que a primeira atração era Billy Shears, encarnado pelo Ringo. Tradicionalmente o Ringo cantava numa das faixas de cada LP dos Beatles, desta vez foi definitivo ("Yes my name is Billy Shears"). Mas isso é matéria para o próximo post, estarei aqui day-in-day-out trazendo uma música do album por vez durante este mes.
P.S.: Sgt Pepper at 50 é uma comemoração na cidade dos Fab4. Para o deleite de quem puder estar lá.
P.S. 2: Como era de se esperar saiu uma edição comemorativa super-luxo com uma nova mixagem feita pelo Giles Martin (filho do George Martin). Ouvi alguma coisa no Youtube mas me pareceu uma grande bobagem, é como querer retocar "O nascimento de Vênus" do Botticelli.
P.S. 2,5: tenho lido em várias publicações na internet que o escritor James Joyce aparece na capa, houve uma intenção mas ele não está lá ...
P.S. 2.6: outra bobagem que estão falando por aí é que o disco é "contínuo", sem interrupção entre as músicas ... Acho que confundiram com o lado B do "Abbey Road" ...
P.S. 3: Enquanto isso, há muitos anos atrás, numa galáxia distante ...