Have you seen your mother live ! -The Rolling Stones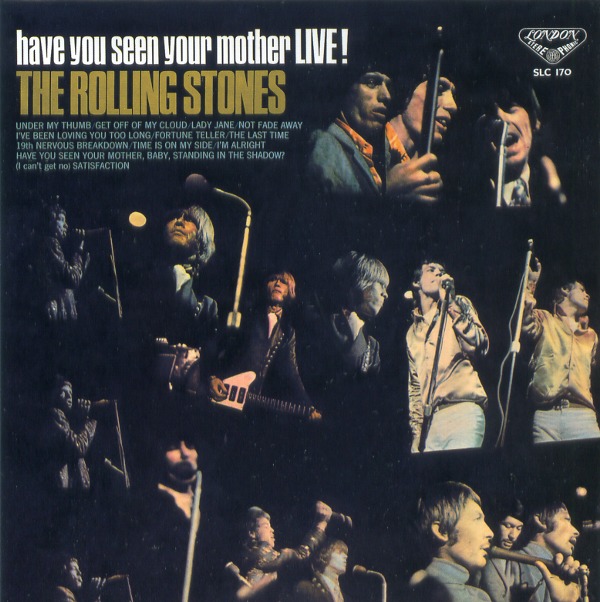 Esse disco é o primeiro "ao vivo" do grupo mas como foi algo feito por exigências contratuais os Stones não o consideram. O título original é "Got live if you want it!", o "have you seen ..." foi lançado para exportações somente. A qualidade da gravação é sofrível, os créditos estão errados (não foi um concerto no Royal Albert Hall) e duas músicas foram gravadas em estúdio e colocado ruídos de platéia a posteriori. No entanto é o único album ao vivo com os Stones verdadeiros, com o Brian Jones e o Bill Wyman. O segundo album ao vivo só saiu em 1970 ("Get yer ya-ya's out") sem a participação do Brian Jones, já não havia mais "The Rolling Stones".
Lançado em Dezembro de 1966
Lado A
1) Under my thumb
2) Get off my cloud
3) Lady Jane
4) Not fade away
5) I've been loving you too long
6) Fortune teller
Lado B
1) The Last Time
2) 19th Nervous Breakdown
3) Time is on my side
4) I'm allright
5) Have you seen your mother baby, standing on the shadow?
6) (I can't get no) Satisfaction