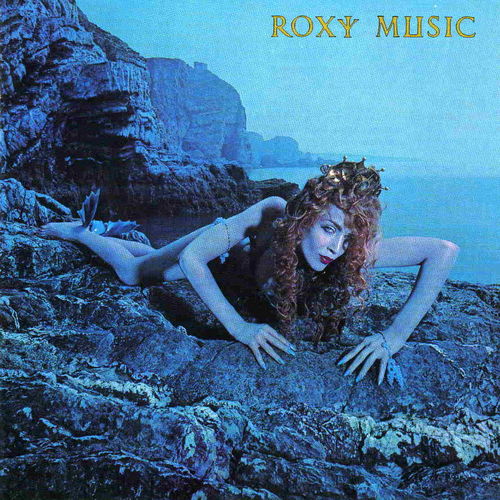 O que esperar do primeiro disco do RM que realmente fez sucesso na America? Pop é claro. Mas, como todos sabemos, a música do Roxy Music pode ser tudo menos pop. Que grupo "pop" você conhece que o saxofonista também toca oboé? Um amigo me disse que a música do RM é muito "quebrada". Não sei ao certo o que ele quis dizer com isso (nem ele) mas creio ser a mistura do ritmo com os vocais do Bryan Ferry: às vezes parece a prosódia também "quebrada" do Raul Seixas. Não que isso seja polirritmia mas me parece ser uma brincadeira com o rubato durante a interpretação. Mas isso não acontece sempre, existem muitas música bem "marcadinhas" neste e em outros discos do Roxy ("Both ends burning" é a minha preferida do album). Na capa temos a Jerry Hall (que todos nós, fans dos Stones, sabemos quem é) e o título é verdadeiro: a música nos atrai a não ser que sejamos surdos. Dançante sim, mas muito intrigante. O disco todo me dá a impressão que é uma preparação para algo que está para acontecer e não acontece. Um suspense que nos leva à borda do universo do RM e nos dá um vislumbre do que podemos ter se nos atirarmos na sua música.
Lançado em Outubro de 1975
Lado A
1) Love is the drug
2) End of line
3) Sentimental fool
4) Whirlwind
Lado B
1) She sells
2) Could it happen to me?
3) Both ends burning
4) Nightingale
5) Just another high