The Last Waltz - The Band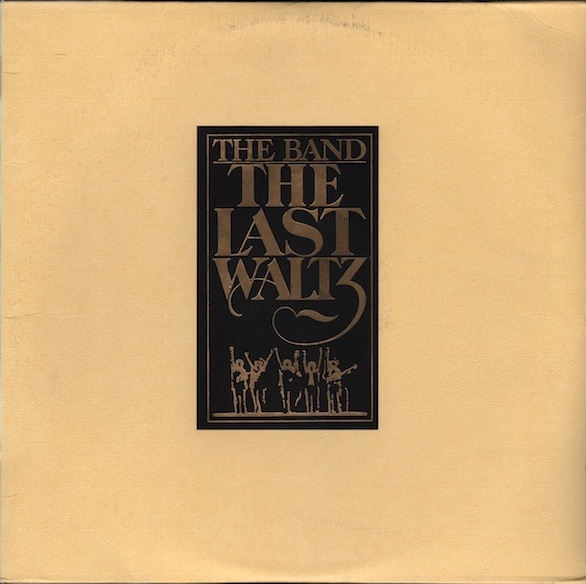 Dizem que o punk retomou as raizes do rock. Dizem muita bobagem pois o movimento punk se utilizou de um rock mais simples uma vez que não estavam preocupados com a música e sim com a mensagem. Outros segmentos do show-biz, na segunda metade da década de 70, pensavam em mudanças pois não tinham o fôlego de artistas como o Pink Floyd ou neste caso, Bob Dylan. "The Band" era o grupo que acompanhava o Dylan de 65 a 67 (o primeiro grupo "elétrico" de Dylan), eles chamavam-se "The Hawks" mas o Dylan se referia a eles simplesmente como "The Band" e assim eles foram rebatizados. Muito bem, depois de dez anos de estrada eles resolveram não se apresentar mais ao vivo e nasceu a ideia de se fazer um "último concerto" que se chamou "The Last Waltz". Além do Dylan participaram do concerto (que virou um filme do Martin Scorcese): Neil Young, Ron Wood, Muddy Waters, Ringo Starr, Van Morrison, Joni Mitchel, Emmylou Harris, Dr. John, Neil Diamond, Eric Clapton e Ronnie Hawkins. Essas reuniões não eram costumeiras (como é hoje) naqueles dias e o disco causou muito furor apesar de ser um album triplo (e consequentemente caro). O último lado do disco foi gravado em estúdio e contém "The Last Waltz Suite". O disco foi muito "mexido" no estúdio e isso é fácil de perceber ao ouvi-lo, dá uma sensação de pasteurização do som. Independente disso é um bom album que, além do valor histórico, tem boas músicas!
Lançado em Abril de 1978 (gravado em 25/11/76)
Lado A
1) Theme from The Last Waltz
2) Up on Cripple Creek
3) Who do you love?
4) Helpless
5) Stage Fright
Lado B
1) Coyote
2) Dry your eyes
3) It makes no difference
4) Such a night
Lado C
1) The night they drove Old Dixie Down
2) Mystery Train
3) Mannish Boy
4) Further up the road
Lado D
1) The shape I'm in
2) Down South in New Orleans
3) Ophelia
4) Tura Lura Lural (That's an Irish lullaby)
5) Caravan
Lado E
1) Life is a carnival
2) Baby, let me follow you down
3) I shall be released
Lado F
"The Last Waltz Suite"
1) The Well
2) Evangeline
3) Out of the blue
4) The Weight
5) The Last Waltz refrain
6) Theme from "The Last Waltz"