The Waiting Room - Tindersticks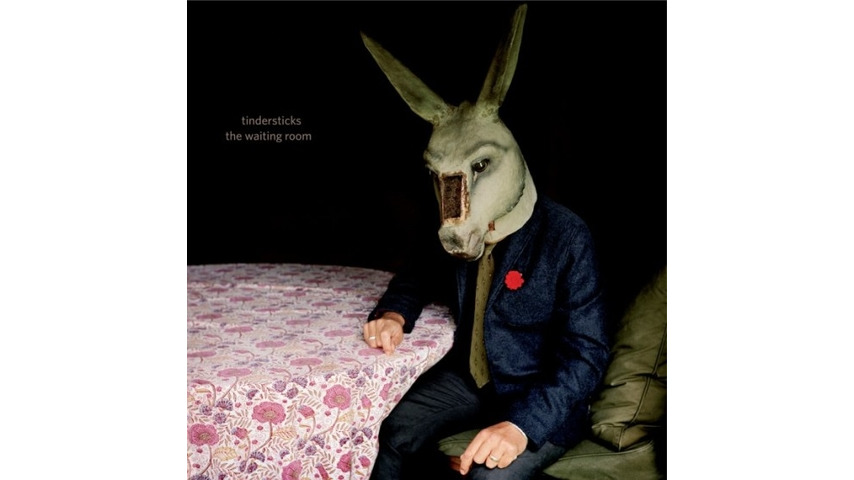 Talvez vocês achem que este post é tendencioso dado o meu gosto particular sobre o Tindersticks mas isso também é verdade sobre a maioria, se não todos, os posts sobre discos que escrevo uma vez que que é tudo baseado nos discos que tenho ou tive um dia. Mas vocês devem concordar comigo quando digo que este grupo é especial. Uma coisa é gostar do que se faz e outra é saber o que se faz. Eles fazem os dois. Me parece que, assim como o King Crimson ou o Roxy Music, existe um "status" Tindersticks, não é somente um grupo de amigos que se reúne para fazer música, é um estilo de vida onde a música, que eles graciosamente dividem conosco, é uma consequência. Este é o décimo album deles em 25 anos e merece a nossa atenção. É sabido que eles criaram muitas trilhas sonoras para filmes, este album é algo semelhante pois foram criados filmes para cada uma das músicas. Não são "clipes", são filmes curtos que acompanham o LP na sua edição especial (não sei quantos discos serão distribuídos com o DVD). Acertadamente ouvi o disco antes de assistir aos filmes pois imagens são coisas muito marcantes e quando acompanhadas de música a associação é inevitável e perene (pelo menos para mim). Depois de degustar o disco assisti o DVD e esta experiencia, de certa maneira, modificou um pouco o que eu havia sentido ao ouvir o album, me fez percebê-lo um pouco mais melancólico. Os filmes são de vários diretores e houve o apoio do Festival Internacional de Curtas de Clermont-Ferrand. O disco, como todos os trabalhos deles, é soberbo, dá vontade de ouvir repetidamente. Neste link o próprio Stuart Staples comenta cada música.
Lançado em Janeiro de 2016 (no disco as músicas são listadas sem separação de lados)
1) Follow Me
2) Second Chance Man
3) Were we once lovers?
4) Help Yourself
5) Hey Lucinda
6) This fear of emptiness
7) How he entered
8) The Waiting Room
9) Planting Holes
10) We are Dreamers!
11) Like only lovers can