Lark's Tongues in Aspic - King Crimson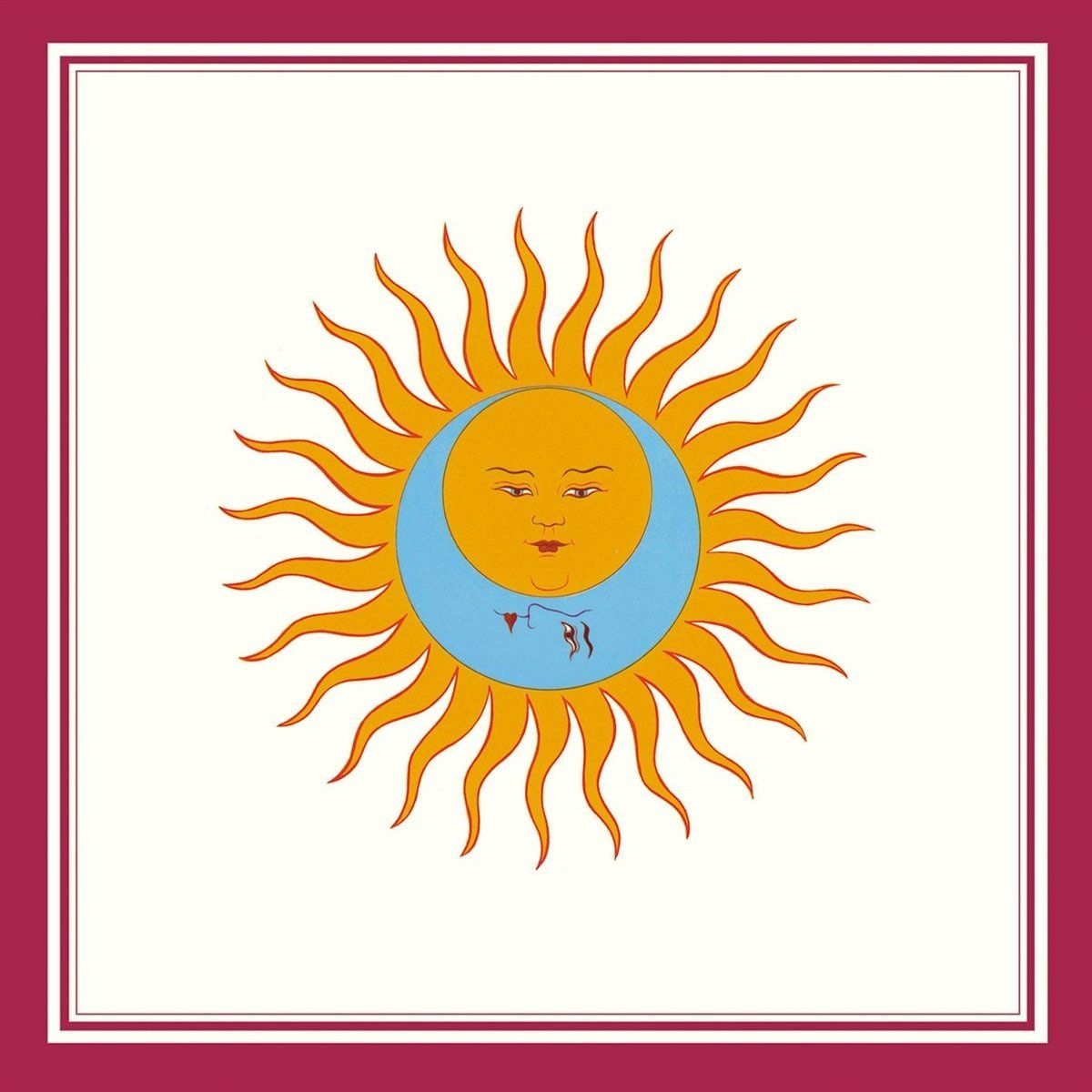 "If I only could deceive you ..."
Gostar do King Crimson em 1973 era, no mínimo, uma ousadia. Coisa para gente estranha com jeito esquisito. Meu primeiro KC foi o "Islands" que aqui em Pindorama saiu com a capa interna por fora e sem capa interna se é que voces me entendem. Foi na época da crise do petróleo e as nossas prensagens e capas de disco ficaram anêmicas.
Sempre achei que esta (de 1973) foi a melhor formação do KC. A precisão (e ao mesmo tempo fúria) da guitarra do Fripp é estonteante. Sem dúvida ele é o melhor guitarrista vivo. O LTIA é o primeiro disco da trilogia que seguiu com o "Starless and Bible Black" e terminou com o "Red" em 1974. Foi essa mesma guitarra furiosa que curiosamente colocou o KC mais perto dos metaleiros ensandecidos (já havia uma pista disso em "21st Century Squizoid Man" do primeiro disco deles de 1969). "Lark's Tongues in Aspic part two" é, como dizem os portugueses, bestial (a parte 1 abre o disco e existe uma referencia ao "The Lark Ascending" do compositor inglês Vaughan Williams). Tem muito da "Sagração da Primavera" de Stravinsky ali em termos de acordes obsessivos, doentios mesmo (a música fez parte, sem permissão é claro, da trilha sonora do filme "Emanuele"). Haveria uma parte 3 em 1984 (no album "Three of a perfect pair") e uma parte 4 no ano 2000 (no album "The ConstruKction of Light") . Se me perguntassem qual seria um bom disco do KC para os conhecer eu diria que é este. Cabe aqui enfatizar que o KC nunca teve uma formação definitiva a não ser o Fripp. No meu entender ele é o King Crimson. Long live the King !
Lançado em Março de 1973
Lado um:
Lark's Tongues in Aspic, part one

Book of Saturday

Exiles
Lado dois:
Easy Money

The Talking Drum

Lark's Tongues in Aspic, part two